Mint Mojito Iced Coffee Recipe
August 3, 2021
Some people will say that the taste of WWDC is the taste of Odwalla. Others will say it's the breakfast burritos. You may even find a few that'll say it's the taste of the mediocre lunch boxes. For me, it's the taste of Mint Mojito Iced Coffee from Philz Coffee.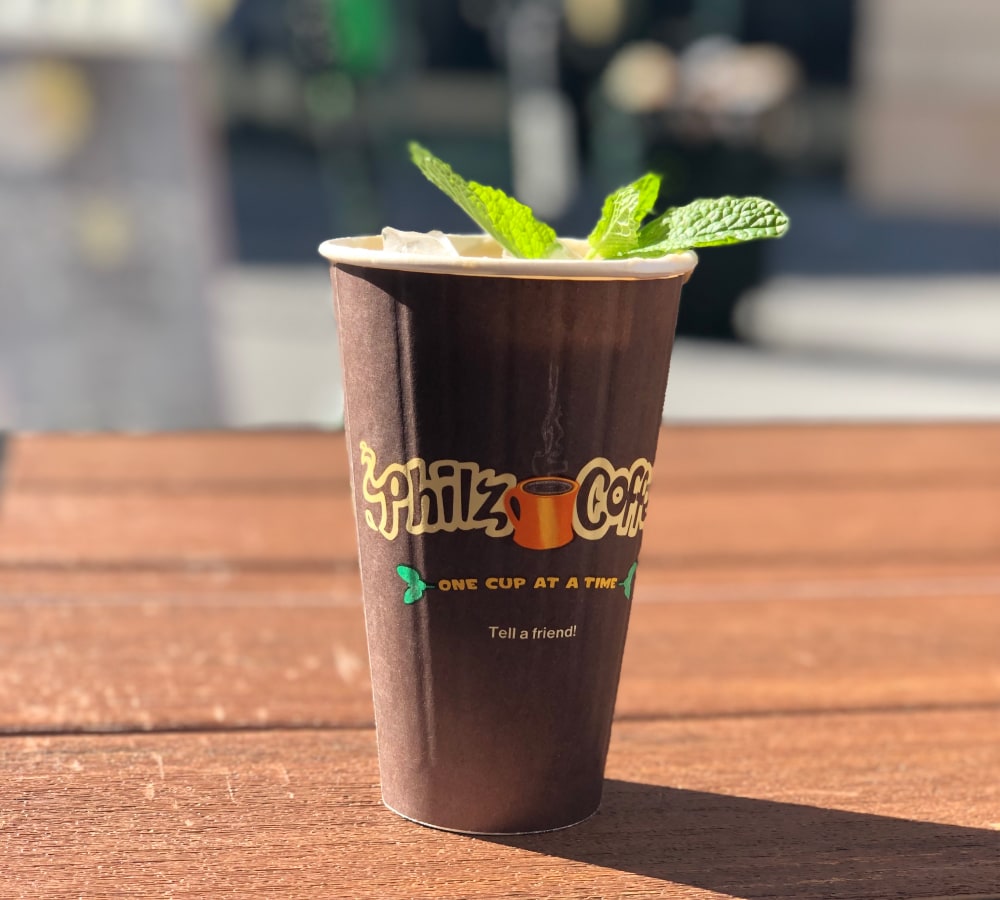 My daily Mint Mojito Iced Coffee is one of the things I miss the most from going to WWDC (besides meeting a lot of awesome people!).
Because WWDC has been held online for the past two years, I haven't had a Mint Mojito Iced Coffee for two years. This summer I was really craving one.
So I decided to see if I can make my own Mint Mojito Iced coffee using only things that are normally in my household. I shared this decision on Twitter and a few people asked me to share my approach. Hence this post.
Now, as I said, I haven't had a Mint Mojito Iced Coffee from Philz Coffee for two years, so I may very well have forgotten exactly how it tastes but at least this is close enough to satisfy my cravings.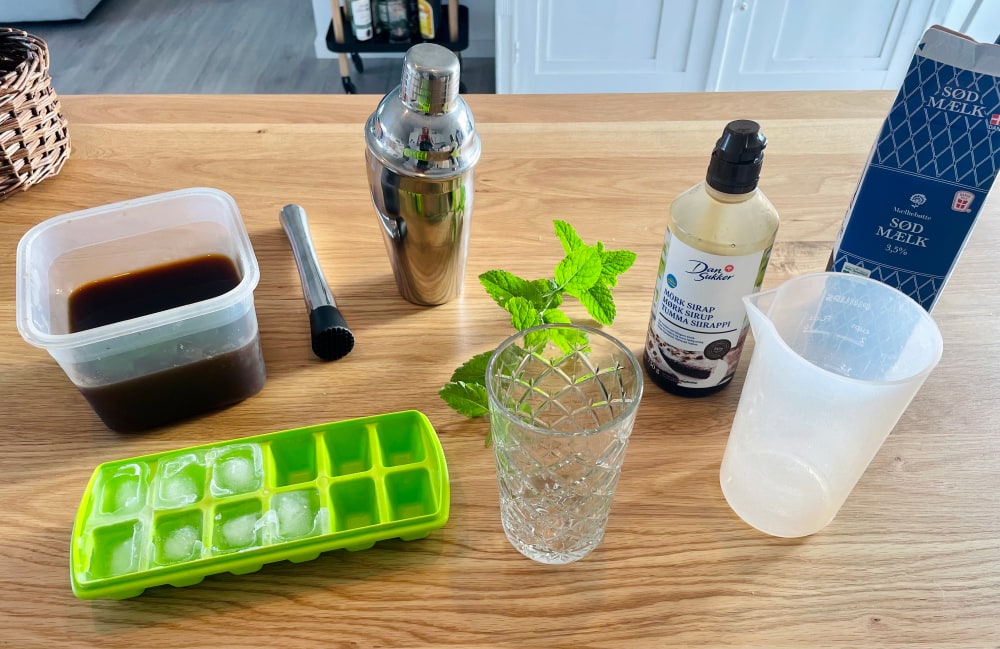 What you'll need
1.5 cups cold coffee. Brew it however you want but make sure it's a strong coffee. I use my trusty Philips HD7767/00 and let the coffee cool down in the fridge for a couple of hours. You can also use hot coffee and be more generous with the ice cubes instead.
0.5 cup whole milk.
10 fresh mint leaves, plus an additional one or two for garnish. Maybe you can use mint syrup instead. I have fresh mint leaves in the garden. It would be foolish not to use those ☺️
Ice cubes. I use 5 medium-sized ice cubes.
Dark syrup. You could also use light syrup, cane sugar, or regular sugar. I like to use dark syrup because it adds some intensity to the drink.
A mortar if you use fresh mint leaves.
Optionally a shaker.
And of course, you'll need a glass and a straw for serving.
Making the drink
Making the Mint Mojito Iced Coffee is quite simple.
Start by crushing the fresh mint leaves using the mortar. I crush the leaves in my shaker. You'll want to squeeze out the juice. Be careful not to end up with too many small leaves as you probably don't want to be drinking all of those. A few small ones are fine.
Pour the coffee into the shaker.
Pour the milk into the shaker.
Add a handful of ice cubes.
Add dark syrup depending on your taste. I add a tablespoon or two.
Put the lid on the shaker and shake the drink. This will mix the ingredients, cool down the drink, and add a bit of foam. If you don't have a shaker, you can just stir.
Take the lid off the shaker and put the drink into a glass. Add a straw and a mint leaf or two for garnish. Enjoy! ☕️🍹